Eco Recycled Hooded Top Litter Bin - 90 Litre
Product Code: KDECOHOOD
£99.99
ex VAT
£119.99 inc VAT
UK Mainland Delivery: £9.99 + VAT
(Exclusions apply - see Delivery Information)
Delivery: 7-10 working days
Delivery Information
---
---
Qty:
Generous 90 litre capacity provides ample waste storage
Easily secured with its optional lock and key and ground fixing kit, deterring vandals
Environmentally conscious construction – UV-resistant 100% recycled polyethylene
Supports local businesses being manufactured in the UK
Our 90 litre recycled litter bin is excellent for both indoor and outdoor use. Its simple and elegant design make it suitable for use in cafés, offices and sports centres. When combined with an optional lock or ground fixing kit, it is a great waste bin for public parks and shopping centres, being secured against vandalism.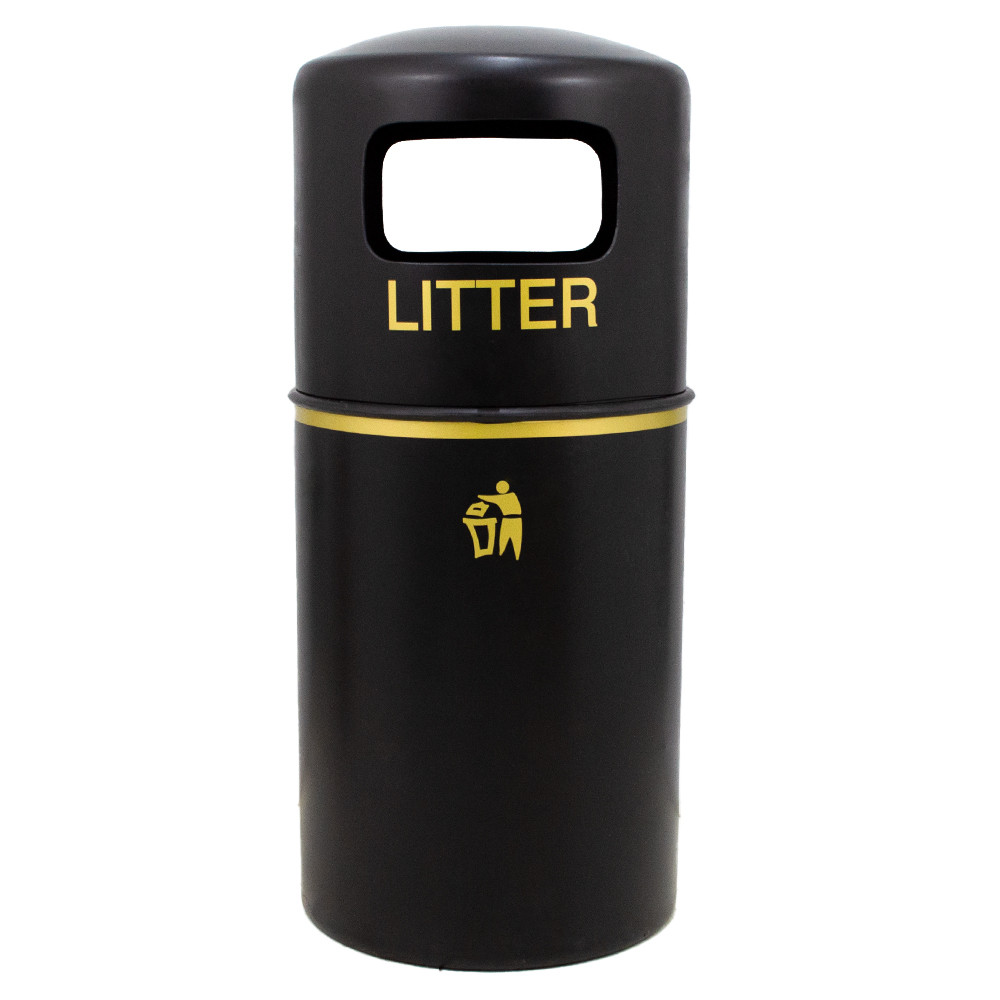 Manufactured from tough and durable, UV-resistant polyethylene, guaranteed not to fade in colour for up to 10 years, this outdoor litter bin is easy to maintain and clean with its smooth surfaces. Its hooded lid provides users with easy access whilst protecting the bin contents from the elements.
Supplied as standard in black with a decorative gold band as well as "LITTER" and "tidy man" graphics. The litterbin also comes with a choice of a galvanised or plastic liner to suit your needs.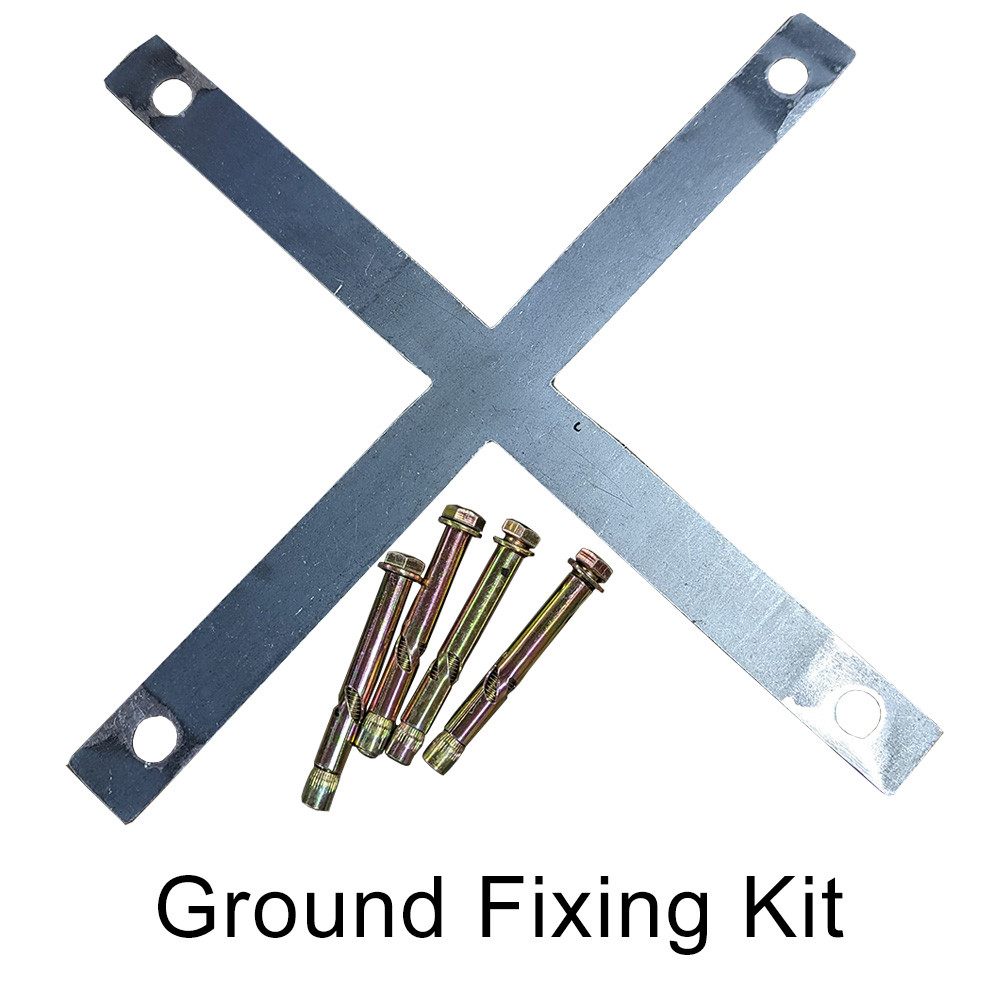 Our optional ground fixing kit is quick and easy to fit. The kit itself consists of a galvanised metal base with four pre-drilled holes. Installing the kit is a simply done by placing the base at the bottom of the bin and drilling through the four corresponding holes through the bottom of the bin. Once drilled, the only thing left to do is to feed the RAWL bolts through the holes and screw them through the surface.
The optional lock and key features a "one key fits all" mechanism, allowing you to empty a series of these bins with just one key.
Optional DeoBin Odour Absorbing Patches
Suitable for use with all indoor bins, the Deo-Bin is an eco-friendly, odour destroying bin patch designed to contain and prevent unpleasant odours from escaping into the surrounding area. Ideal for use in the likes of offices, schools, leisure centres and canteens, it incorporates a distinctive carbon laminate with innovative odour neutralising technology.
Offering up to three months protection against bin odours, it is extremely easy to apply through the simple peeling of the self-adhesive patch from the protective backing liner and then sticking it to a cleaned area inside your bin. Supplied in packs of 2.
Specification
Construction Material:
100% Recycled Polyethylene
---