June has seen the UK's recycling rate fall for the first time this year, despite councils putting more and more emphasis on recycling. So what's going wrong? And why has fly-tipping increased in Nottinghamshire?
ITV Battle Of The Bins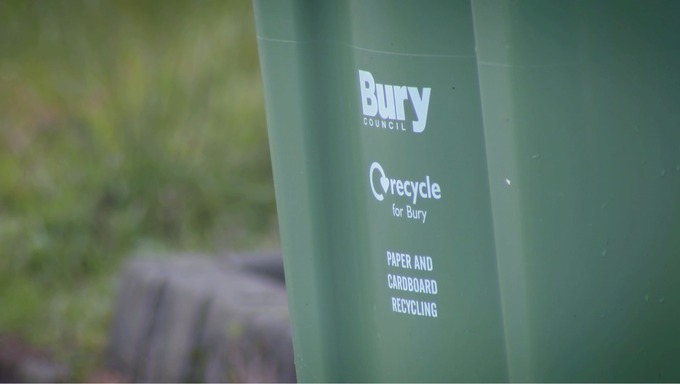 In June, ITV investigated the fall in recycling rates with a program titled Rubbish – Battle of the Bins: Tonight, which focuses on ways councils are trying to improve the falling recycling rates.
Featured in the show was Bury, a town in Greater Manchester, which is the first council in Britain to introduce a new three-week bin collection in order to encourage residents to recycle more.
Despite their efforts, this seems to have had an adverse effect on recycling in the area, as rates continue to drop and fly-tipping has increased by 53% in Bury, compared to the average yearly increase of 6% across England.
The full episode can be found here.
Nottinghamshire Tip Closure Causing Increase In Fly-Tipping
Since the Langar tip located in Bingham, Nottinghamshire closed last year, councillors have raised concerns about the amount of waste being dumped near the site.
Nottinghamshire County Council closed the tip last year as part of wide-ranging cost-saving measures, despite numerous petitions and protests from the residents who lived there. A spokesman for Nottinghamshire County Council said the closure of Langar tip was expected to save £200,000 a year.
Residents have expressed anguish at having to drive over 10 miles to the now-nearest tip located in West Bridgford, which has recently seen a huge increase in use. This may have resulted in the fly-tipping seen at the site, as longer journeys may have discouraged residents from recycling.
Tips For Recycling at Home
To help recover falling recycling rates, we've supplied these tips in order to make recycling at home easier.
Flatten your cardboard boxes when you put them in the recycling – you can get more of everything in your bin that way.
Most metallic items are also recyclable – It's not just cans and tins you can also recycle, but kitchen foil and even empty aerosols.
All your plastic bottles can be recycled, from mouthwash to salad dressing – so put them all in your recycling bin! In most boroughs, you can recycle all your plastic bottles, tubs and pots, and their tops and lids too.
Other items such as furniture, electronic equipment, building material and vehicles can also be recycled but many people don't often think to do so.
Make sure you have a recycle bin in your home. Keep it in an obvious place so you won't forget to use it.
Recycling bins suitable for both home and business use can be purchased from our site here.